originally published on July 2, 2020, updated June 11, 2021
"I regret getting married. I dreamt of living a different life; a life like any other girl would dream of."

— Syrian girl (not pictured) who was married at 16 to a man 13 years her senior
Around the world, there are 79.5 million people displaced from their homes due to conflicts, wars, and natural disasters. Among them are 26 million refugees, with an average length of displacement of 10 to 26 years. Many of those are from Syria, a country now in its tenth year of civil war.
The Syrian conflict continues to be the number one contributor to displacement. Between December 2019 and March 2020, children in Syria witnessed an unprecedented escalation in violence and mass displacement in northwest Syria. One million Syrians were displaced — the highest recorded rate of displacement in such a short period of time. Many Syrian children have never known a life untainted by conflict.
"Boys and girls aged 5 or 6 can name every type of bomb by its sound, but sometimes can barely write their name having missed out on the chance of an education."

— Johan Mooji, World Vision Syria's Response Director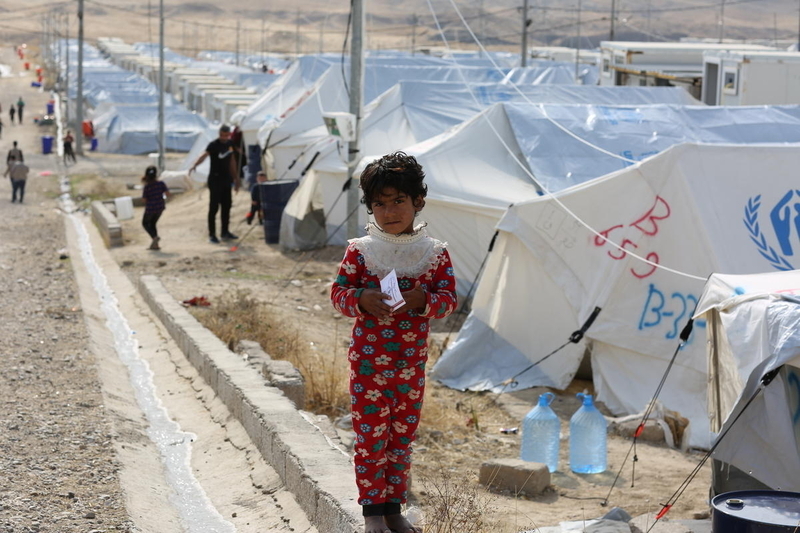 Syria is one of the most dangerous places in the world to be a child. Since the escalation of violence at the start of 2020, children in northwest Syria have faced grave violations to their rights. World Vision's report, Stolen Future: War and Child Marriage in Northwest Syria, sheds light on one of the most significant and invisible hardships that girls face ten years into the conflict: child, early, and forced marriage.
Between January and April 2020, World Vision spoke to 626 adolescents in northwest Syria to understand their experiences. Almost 100% of adolescent girls and 94% of adolescent boys noted that child marriage has become more common since the start of the conflict, and 71% of all respondents identified conflict and insecurity as the top driver of child marriage. Additionally, 70% of girls and women said that child brides were at increased risk of domestic violence.
This new report confirms that 10 years into the conflict, child marriage has increased substantially and that child brides in Syria are experiencing high levels of domestic and intimate partner violence. Estimates vary, but some show that the rate of child marriage among Syrian refugees in 2017 was four times higher than it was before the crisis.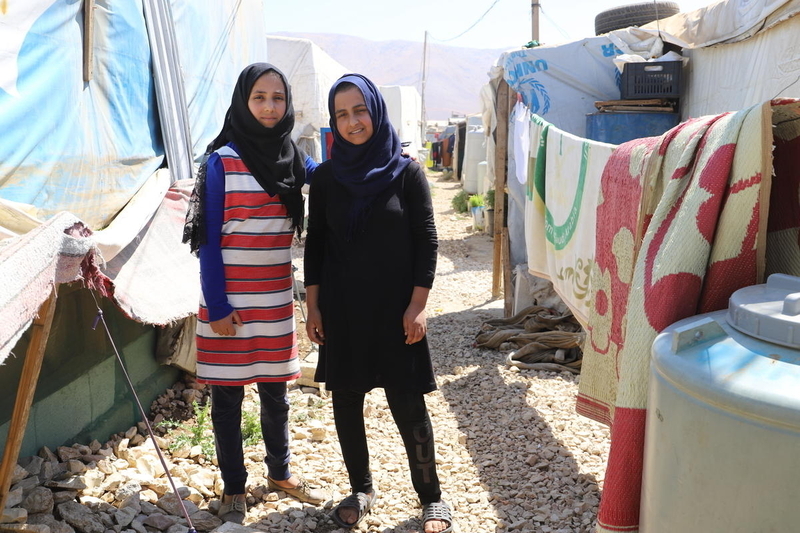 Why child marriage increases during crises
"Child marriage has risen by 90% after the war, due to migration and poverty, and in order to reduce the number of family members, especially in families with many daughters — it is rare to see a girl who is 13 and is not married."

— Fatima, a Syrian mother
Of the 25 countries with the highest rates of child marriage around the world, almost all are affected by conflict, protracted crisis, or natural disasters. Girls face age- and gender-related barriers to accessing services and protection in times of peace. In times of crisis, these challenges are intensified by the breakdown of systems (e.g., when schools and health facilities are bombed, rule of law is disrupted, or families are separated or displaced from their communities) and loss of income. Parents may also see marriage as a means to protect their daughters from the high rates of physical and sexual violence that take place in times of conflict or crisis.
As a World Vision Protection Officer explained, "The reason why parents resort to child marriages is to get rid of the expenses, and in order to safeguard the girls (this is their opinion) and ensure protection for the girl and her family."
Findings show that displacement clearly raises protection risks for women and drives perceptions of child marriage as a remedy. Women interviewed from the displaced communities in our report were 15% more likely to identify protection as a driver for early marriage than their counterparts from host communities.
"I am a burden to my family because of migration and harsh living conditions".

— 15-year-old displaced Syrian girl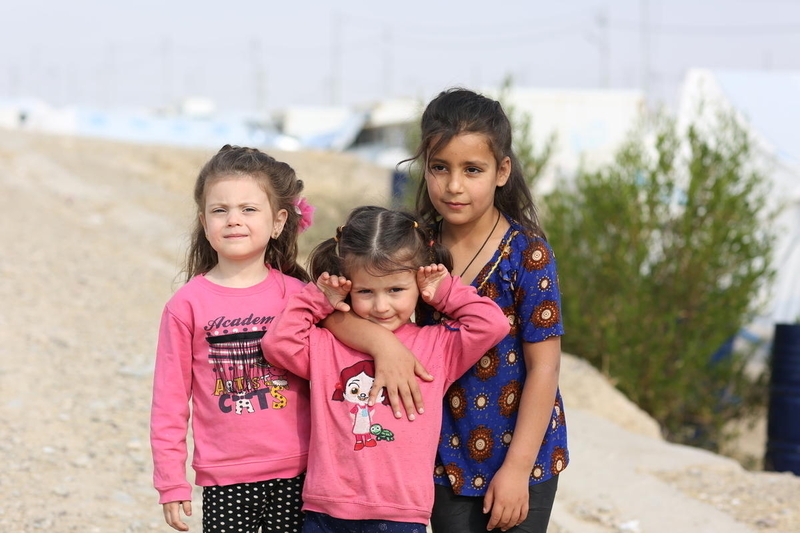 Child marriage and COVID-19
COVID-19 has magnified existing social and structural inequalities, and adolescent girls and young women face unique, heightened risks due to the impacts of the global pandemic — not just in Syria but all around the world.
In fact, 2020 saw the greatest surge in child marriage rates in 25 years. According to anecdotal data from World Vision programs, between March-December 2020, child marriages more than doubled in many communities compared to 2019.
Global reports estimate an increase of 10 million additional cases of child marriages in the next 10 years after the pandemic.
"The ideal age to get married is 18 and above because [girls] will be mature to bear the responsibilities of a house and a husband. Also her body would be developed to be able to get pregnant and have a child without complications."

— Amira, 15-year-old Syrian girl interviewed by World Vision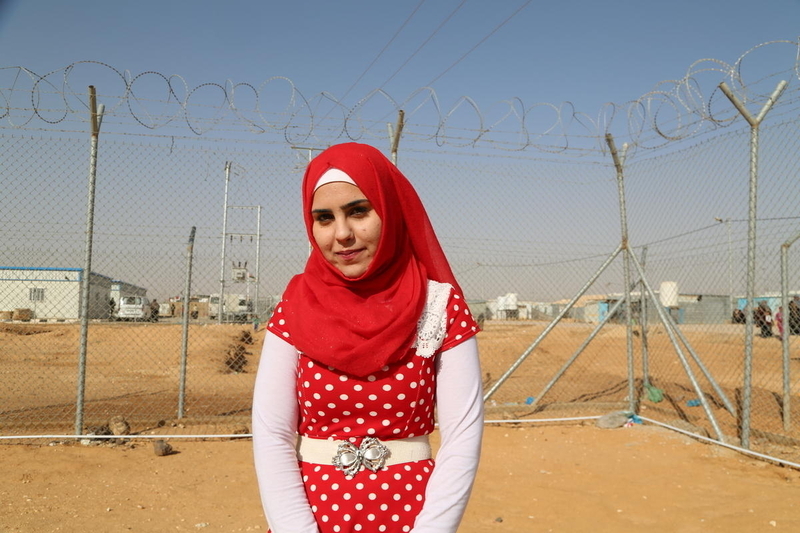 Protect girls from child marriage
Child marriage keeps girls from pursuing their God-given potential. Married girls are deprived of their fundamental rights to health, education and safety. They face huge challenges and often feel disempowered.
"I dropped out after grade six, and I suffered a lot because I did not continue my education. They used to tell us that this is enough, and that a girl only needs to learn how to read and write. This affected me a lot; I regret not finishing my education."

— Zaina, young Syrian mother
Since 2013, the U.S. State Department and USAID have worked through implementing partners to address gender-based violence (GBV), including child marriage, during emergencies through the Safe from the Start Initiative. The initiative prevents, mitigates, and responds to GBV at the onset of humanitarian crises such as natural disasters, conflict, or displacement.
The U.S. government must continue to fund and promote programs that prevent and respond to child marriage and other forms of gender-based violence. The Safe from the Start Act (H.R. 571, S 765), led in the House by Representatives Meng (D-NY), Diaz Balart (R-FL), and other bipartisan cosponsors and led in the Senate by Senators Menendez (D-NJ), Murkowski (R-AK), and Shaheen (D-NH), would expand this important work and ensure it continues during future global conflicts and crises – from the ongoing crisis in Syria to COVID-19 response.
Join us in showing God's love and justice to those most at risk of violence during crises by advocating for the Safe from the Start Act. Ask your elected officials to cosponsor the bill today!
ACT NOW:
Top photo: Young Syrian refugee living in Lebanon. (©2020 World Vision/photo by Maria Bou Chaaya)