Estimated read time: Four minutes
Since the start of the pandemic, we have all been challenged to take our lives online —to telework, receive healthcare, attend events, and study and learn virtually. While the pandemic has led to more advanced digital platforms for learning and connecting in many parts of the world, UNICEF estimates that roughly 2.2 billion people below the age of 25 still do not have internet access at home.
In fact, only 5% of children and young people in West and Central Africa have internet access at home compared to the global average of 33%. Differences are not only stark between wealthy and low-to-middle countries, but also between women and men. The proportion of women using the Internet globally is 48%, compared to 58% of men. Most available data does not quantify age disparities in household internet access, but we know that in many resource-constricted households, adolescent girls are at a significant disadvantage as they are less likely to have access to or ownership of family mobile devices and face more social pressures outside of formal schooling.
Due to COVID-19 school closures and lockdown measures, girls have not only lost physical and virtual learning opportunities, but also the protection of a school environment. They've faced increased burdens of economic activity and care work, increased risk for abuse, pregnancy and child marriage, and psychological and mental health risks due to increasing social isolation, economic pressures and loss of support mechanisms with peers and in school environments. UNESCO is reporting nearly 11 million girls globally may not return to school because of COVID-19 related disruptions to education. Girls aged 12-17 are at particular risk of dropping out of school in low and lower-income countries when social norms begin to create expectations and increased responsibilities to generate income and marry to start their own families.
In response to the COVID-19 pandemic in Zimbabwe, schools closed in late March 2020 and a nationwide lockdown started. World Vision's Improving Gender Attitudes, Transition and Education Outcomes (IGATE) project, which seeks to improve learning outcomes and positive transitions for 30,550 marginalized girls in rural communities, was challenged to continue.
With World Vision offices closed and field teams demobilized, a group of staff began exploring how WhatsApp could be used to reach the most vulnerable learners, knowing that radio, television and online options to access lessons and learning material were extremely limited in rural populations. Text-based literacy and numeracy exercises were posted to WhatsApp learning groups, guided by "Learning Champions" (mostly volunteers who supported the project before the shutdown). By August 2020, hundreds of volunteers were reaching thousands of learners with great success.
A second set of WhatsApp groups, including community case care workers, religious leaders, and school and community mentors was also formed to specifically champion girls' safety. These groups were tasked with reporting suspected cases of abuse and providing service and referral pathways to children at risk. Some were coached to use Psychological First Aid to help children cope with pandemic induced trauma as they had become frontline responders. IGATE convened sessions with service providers and provided personal protective equipment and transport to ensure essential services reached survivors safely.
As schools have begun reopening, the use of WhatsApp has continued to reinforce support structures for vulnerable girls. During the lockdown, some 6,000 girls in rural communities were reached with alternative learning, including on WhatsApp or through community volunteers. Both the technology and support networks used during the lockdown are being used to ensure marginalized girls continue their education in 2021 and beyond.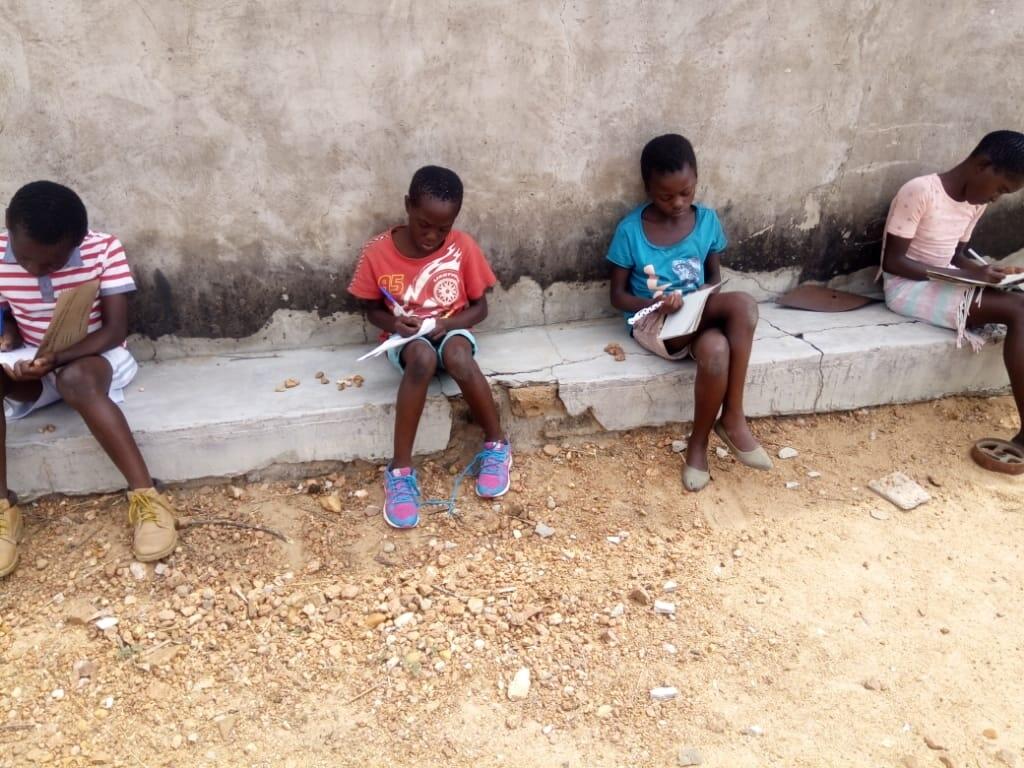 In June of 2021, Congresswoman Frankel (D-FL), Congressman Waltz (R-FL), and Senators Shaheen (D-NH) and Murkowski (R-AK) introduced a bill dedicated to closing the global gender gap and keeping girls in school when they are most at risk of dropping out through innovative digital mechanisms like those in the IGATE project and long-term development projects.
The Keeping Girls in School Act directs the United States Agency for International Development (USAID) to address the barriers adolescent girls face in accessing a quality secondary education in countries where girls are disproportionately more likely to drop out of school than boys. International development projects authorized by this Act will respond to barriers that have emerged more prominently over the last year, such as inequitable access to digital resources, in addition to existing barriers that prevent girls from staying enrolled in school and completing their education, including:
Lack of safety at school, traveling to school, and online, including harassment and other forms of physical, sexual, or psychological violence;
Harmful practices like child marriage and female genital mutilation;
Distance from secondary school;
Inadequate sanitation facilities and products available at secondary schools; and
Early pregnancy and motherhood.
The bill also requires a multi-agency strategy to strengthen US investment in the skills, capacities, and futures of adolescent girls globally.
On International Day of the Girl, we urge you to show your support for improving girls' access to quality education by asking your Member to cosponsor the Keeping Girls in School Act. Help us get the bill over the finish line in the 117th Congress:
ACT NOW:
Top photo: Children learning during the ongoing pandemic. With many villages throughout Zimbabwe have shut down due to COVID-19, children are looking for option to study at home instead. Thanks to the creative use of WhatsApp, education has been able to continue for those without internet access. (©2020 World Vision/photo by Rumbidzai Nyarime and Yvonne F. Feresu)