Estimated read time: Four minutes. Above photo: Sunita*, pictured here at age 16, re-enrolled in school after persuading her parents to stop her early marriage.
Written by Edgar Sandoval, Sr., President and CEO, World Vision and Janti Soeripto, President and CEO, Save the Children
Sunita* was 10 when she had to drop out of school. By 13, she learned that preparations were underway for her marriage. Thanks to a children's group and child protection committee in her community in India, the plans were stopped and she returned to school.
"I want to fight for a world in which girls have power over their own decisions," Sunita, now 16, said. "Where girls are the same as boys, and parents don't have society [pressuring] them to marry their daughters. Every girl should be allowed to decide her future."
Unlike Sunita, many adolescent girls lack the support systems, tools, or awareness of how to ask for help when they are at risk of child marriage or already experiencing other forms of gender-based violence (GBV). For them, gender equality feels increasingly further from reach.
Without urgent action, the consequences for girls will be devastating.
Up to 10 million more girls over the next decade are at risk of child marriage as a result of the pandemic, according to new analysis from UNICEF. For the first time in almost 30 years, adolescent girls are more, not less, at risk of child marriage, with those living in already fragile or crisis-affected settings particularly at risk. The Global Protection Cluster, a humanitarian response coordinating body, reported this month that over 80% of its operations described the current GBV situation as severe or extreme.
Yet, we are facing a once in a decade opportunity. Through the UN Women-led "Generation Equality", stakeholders from the United Nations, government, civil society, and the private sector are setting an ambitious new roadmap with clear and measurable targets to drive progress on global gender equality. U.S. leadership and contributions to this new blueprint for action are critical.
Child marriage directly hampers the achievement of the U.S. government's foreign policy objectives on sustainable development, peace and security, and the promotion of human rights. As a result of child marriage, millions more girls will end their education early—meaning millions more women may have missed the opportunity to build skills critical to their future financial independence, participation in the workforce in roles of their own choosing, or engaging in politics. These impacts will also continue to drive climate-change related vulnerabilities and fragility in contexts at risk of humanitarian crises.
Critically, an increase in child marriages often leads to increases in adolescent pregnancies and preventable adolescent maternal mortality, lower educational attainment, increased food insecurity and malnutrition, and increased risk of physical and sexual abuse and psychological harm, with generational impacts for girls and their families.
Child marriage is a violation of adolescent girls' rights on a catastrophic scale, impacting girls across countries, cultures, and religions. It is often a consequence of economic distress, where it is seen as the only way to secure a girl's and her family's future.
President Biden's early actions demonstrate a welcome U.S. government commitment to global gender equality and ending GBV. Now the Biden-Harris Administration should take swift action to address child marriage. It should develop and spearhead an initiative focused on ending child marriage and empowering adolescent girls and their distinct needs and priorities, by:
Urgently reducing child marriage by a specific measurable target, through evidence-based and multi-sectoral programming addressing the root cause, drivers, and consequences of child marriage;
Increasing accountability on ending child marriage by investing in the safe and ethical collection of disaggregated data and increasing transparency and child-friendly reporting;
Investing in the capability of adolescent girls to assume leadership roles, hold decision-makers to account, and influence all decision-making that impacts them; and
Strengthening normative, legal, and policy frameworks at to end child marriage.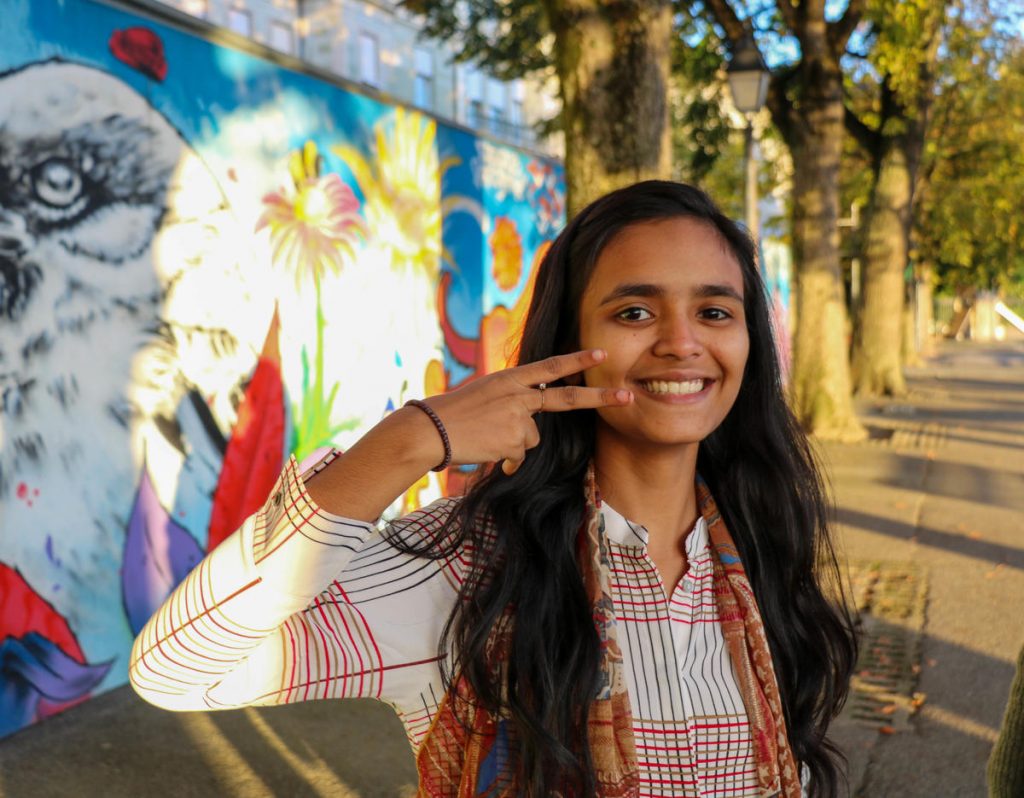 As two of the leading global child-focused organizations, working alongside women, girls, and their families to address root causes of poverty and inequality, World Vision and Save the Children have seen how devastating the consequences of child marriage are for girls, robbing them of the opportunity to pursue their full potential.
"It is important to make the practice totally illegal, to educate parents not to marry off their daughters, and to mobilize communities to protect their girls from child marriage," Dola, a child activist from Bangladesh, said.
When Dola was 12 years old, "matchmakers" in her community came to her family's home, believing the young girl would make a good wife. But Dola wanted a different life for herself and other girls in her community. Along with other young activists, Dola helped stop more than 600 child marriages in the past two years—in Bangladesh, where 59% of girls are married before their 18th birthday.
The Biden Administration's leadership is essential if more girls like Dola and Sunita are to have their voices heard and rights protected. But girls around the globe need more than rhetoric. They need political commitments matched by accountability and funding.
The Generation Equality blueprints for action present a tremendous opportunity at a time when the effects of COVID-19 are putting at risk decades of progress for girls.
We call on the new Administration to take advantage of this moment to drive progress by strengthening its leadership, and accelerating action on ending child marriage and investing in adolescent girls.
ACT NOW:
Top photo: Sunita*, pictured here at age 16, re-enrolled in school after persuading her parents to stop her early marriage.