"Now to him who is able to do immeasurably more than all we ask or imagine, according to his power that is at work within us." Ephesians 3:20
With no warning, 2020 hit all of us at World Vision with a big slap in the face.
Suddenly, all of the plans we had made – and were making – had to be unceremoniously thrown out the window. We had to start with a clean slate, trying to keep our work going and our audiences engaged, while staying relevant in the midst of the greatest global crisis the world had seen in decades.
By the spring, it was clear that "business as usual" would not cut it anymore.
There's been a slight change of plans
For the past few years, World Vision's advocay team has worked, with the Bill and Melinda Gates Foundation's assistance, to bring government leaders, influencers, pastors, and World Vision donors and advocates together in Washington D.C. for in-person gatherings. Usually, these two-day events included in-depth advocacy training, along with a sense of community and bonding among participants. On the second day, we'd organize teams to meet in person with members of Congress or their staff (face-to-face meetings are the most effective and transformational tool in our advocacy toolbox, both for the members of Congress and for the advocates themselves).
But 2020 laid to waste those plans, as in-person meetings were simply off the table. The Advocacy team had to make a critical decision: We had to think quickly, take a leap of faith, and change our strategy. After a series of meetings, we decided to make our 2021 Advocacy Summit a virtual event.
This was a nerve-wracking decision as we had never hosted an online event like this before. While many organizations and companies were experimenting with virtual events and broadcasts during the spring and summer of 2020, we had no way of knowing if this would be successful. We had so many questions: Would it work? Would people come? Would it be effective for our goals? And perhaps most importantly, how do you produce an online event? We had to build something completely new, and we had a limited time to do it.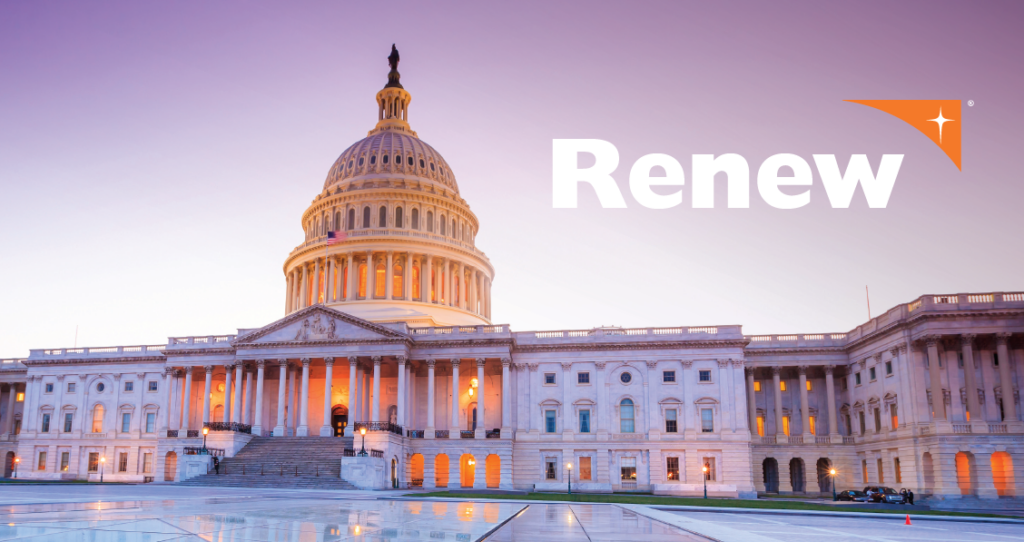 From crisis to opportunity
The Advocacy team jumped into action and began securing as many relevant speakers as we could. World Vision U.S. President and CEO Edgar Sandoval volunteered, as did author/teacher Danielle Strickland, COVID-19 National Task Force member Dr. Deborah Birx, and Senate Chaplain Dr. Barry Black, among others. In December, just three months before the event, we launched the registration website, and began promoting it. Slowly at first, then picking up speed, people registered for the summit.
But we knew that our efforts alone would not be enough. We needed to seek God's help. In his letter to the Philippians, Paul reminds us God supplies ALL our needs: "And my God will meet all your needs according to the riches of his glory in Christ Jesus." (Philippians 4:19) We committed the event to prayer in our team meetings and our regular devotions. As the weeks went on, we could sense God's presence in our work. More than a few times, when we would run into a problem or a concern, the call would go out: "Please pray!" Our team confirmed speakers and contributors right up until a few days before the summit, and in the end, we had a fantastic line up of speakers and musical guests to offer to the participants.
We are experiencing technical difficulties
Finally, the big day arrived on Friday, March 5, and we went live. In addition to the main summit event, there were four side events occurring on March 4 and 5. One by one, these side events went off without a hitch.
But then, just as the main event started, we faced a crisis!
One of our opening speakers reported just minutes before the main event that his internet wasn't working! As the call for prayer went out among our team, our host and event organizer, Amanda, skillfully and seamlessly started the broadcast, and simply mentioned a slight change to the order. Thankfully, the next speaker in the lineup was ready and the program proceeded as if nothing had happened! Behind the scenes, event staff worked frantically to solve the problem and eventually were able to record the original speaker's message and insert it later into the program. The entire broadcast proceeded flawlessly and without skipping a beat – at least from the audience's point of view!
More than we could have imagined
The summit ended after 10 p.m. on the East Coast with a screening of the award-nominated short documentary film, Messania's Story. By that time more than 300 people (including World Vision donors, volunteers, students, and partners) had participated in the two-day event. Going virtual enabled us to have the largest and broadest engagement we have ever had in an Advocacy Summit.
Following the event, advocates from around the country took part in a Week of Action to combat child marriage. From March 8 through 12, advocates held more than 50 virtual meetings with members of Congress and their staff to advocate for funding for development programs that help prevent child marriage and for global maternal and child health programs to support already married adolescent girls. This is the most congressional meetings our advocates have ever conducted in one week! Online advocates also sent more than 2,000 emails and tweets to Congress about child marriage throughout the week.
For the World Vision Advocacy team, crisis caused us to think outside the box and try something we'd never done before. The truth is, if it hadn't been for the global COVID-19 pandemic, we might never have had the courage to try this approach to advocacy in the U.S. We used what we had in our hands, and in a true "loaves and fishes" style miracle, God took it and created something we could not have imagined.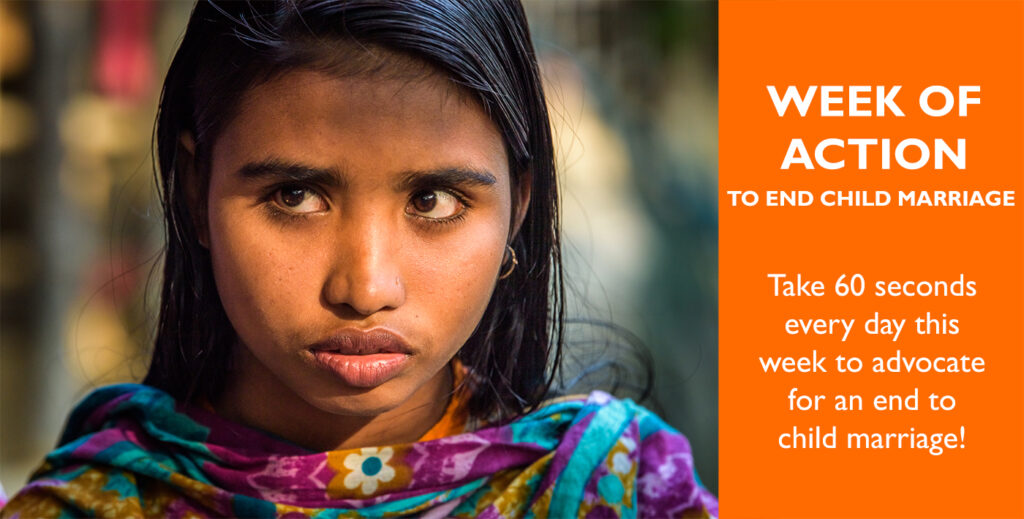 What now?
Sign up for our weekly newsletter list below to hear about the latest advocacy needs as they happen!