Estimated read time: Three minutes
For many, the last few days of December are a time to kick back and relax. But that time was a flurry of activity in the nation's capital as the White House and Congress worked to finalize budgets and spending bills for 2021 to avoid a government shutdown. Because World Vision works closely with Congress to shape the foreign assistance budget in order to help even more vulnerable children around the world, I was keenly watching the National Defense Authorization Act (NDAA) as the new year was looming.
Why was I watching a defense and military spending bill so closely? The reason is that the Global Child Thrive Act, a bill that would weave early childhood development activities into all foreign assistance programming focused on vulnerable children and their families, was inserted into the NDAA as an amendment in hopes that this vehicle would lead to its passage. With bandwidth on Capitol Hill limited due to the many priorities that needed action before the end of the year, this strategy proved fruitful and the Global Child Thrive Act and the NDAA were passed with overwhelming bipartisan majorities in both houses of Congress!
What does this mean for children?
With the bill's passage, 2021 will usher in new cooperation among US Agency for International Development (USAID) and other relevant agencies in implementing early childhood development interventions into current and new programming.
What does that look like on the ground? It looks like safe spaces for children to play in their community, teaching new mothers about prenatal care and nutrition for newborns, or encouraging playful learning between parents and their young children. While some of these approaches existed before, they will now be mainstream throughout USAID programming for children and families. These interventions can be relatively simple, and highly cost-effective while acting as a catalyst for the development of future generations. In this way these programs are beneficial for child development, but also for the community in the future.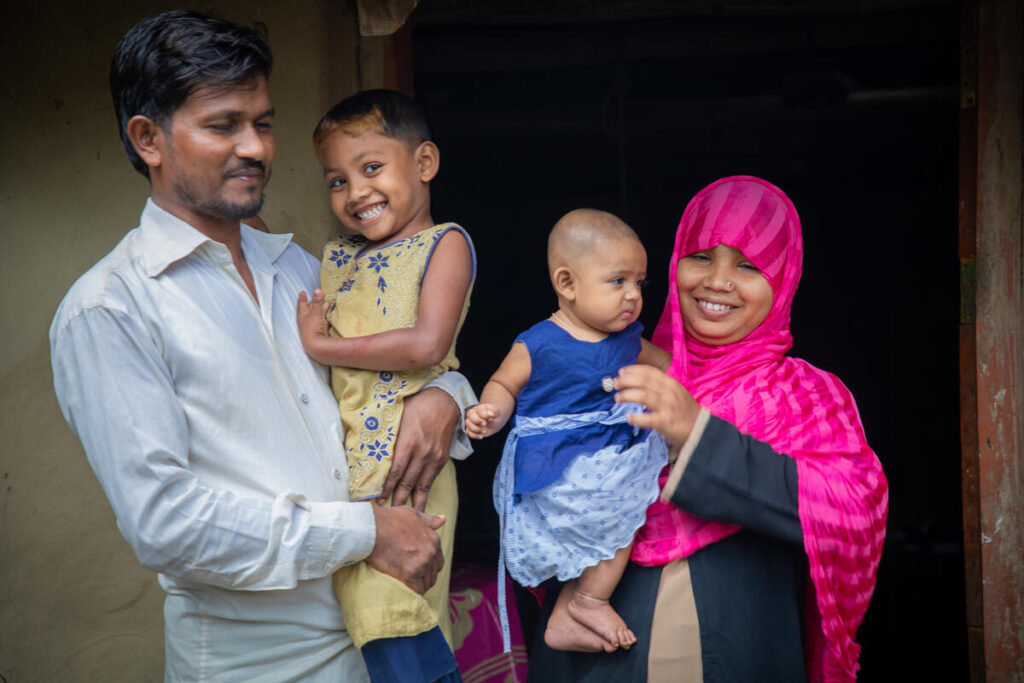 What comes next?
Now that the bill has passed, World Vision (along with our partners in the Thrive Coalition) will now turn our attention to ensuring timely and appropriate implementation of this law, thanks to the strong relationships we have built with USAID and other relevant agencies.
I want to thank all of our volunteer advocates and supporters who helped get this bill passed by reaching out to your elected representatives in 2020. In a year marked by chaos and uncertainty, your voice was critical in demonstrating to Congress that early childhood development is still a concern and a priority for the American people!
I also want to thank those offices in the House and Senate that led the strong bipartisan effort to pass this bill: Senators Roy Blunt (R-MO) and Chris Coons (D-DE) and Representatives Joaquin Castro (D-TX), and Brian Fitzpatrick (R-PA). World Vision greatly appreciates their leadership and commitment to global child wellbeing.
While we celebrate the passage of this legislation there is still much work to be done for vulnerable children, and we could use your help!
ACT NOW:
Top photo: Children participating in a program funded by USAID and World Vision Ecuador. (©2020 World Vision/photo by Salome Torres)