Estimated read time: Seven minutes
Without needing to say much, you probably agree with the statement that "child marriage is a harmful practice." Global experts might cite the fact that child marriage increases a girl's chances of experiencing violence, puts her at greater risk of pregnancy-related complications, and contributes to continued cycles of poor health and poverty. People who aren't experts might simply (but wisely) say that a girl should be free to go to school, plan her own future, and marry when she's ready.
These are all great reasons to end child marriage. And people of faith have even more reason: God calls us to care for others (Philippians 2:4). God wants good things for his children, and we help demonstrate God's love when we work alongside communities to end hurtful practices.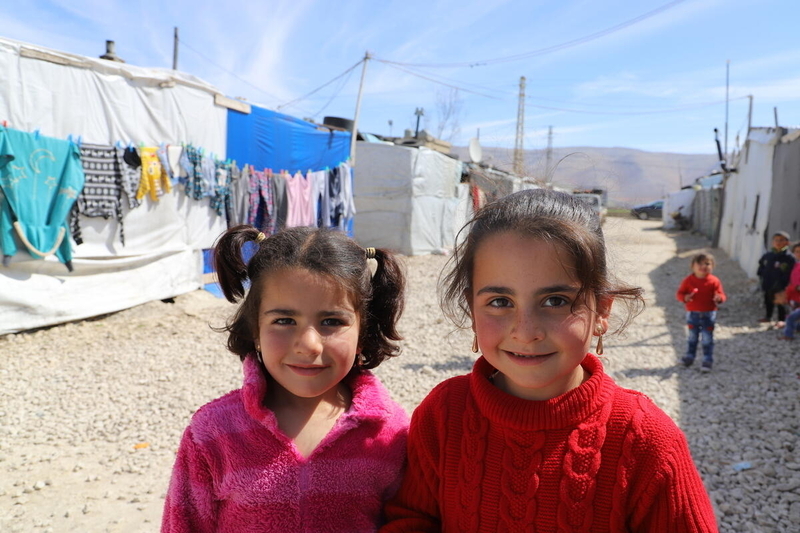 Child marriage and education
One of the most effective ways to push back on child marriage is to push forward on access to safe, quality education for girls. Around the world, almost one in four girls ages 15 to 19 is neither employed nor in school, compared to only one in 10 boys. Girls face increased challenges in completing their education, like a greater proportion of domestic work including collecting water or caring for younger siblings, and harmful gender norms that may cause a family to prioritize the education of sons over daughters.
But amazing things happen when girls are able to stay in school, including a drastic reduction in the risk of child marriage. According to the Global Education Monitoring Report (2017), 12 years of education for every girl would reduce child marriage globally by 64%. World Vision's 2019 child marriage report found that each year of secondary school reduces a girl's likelihood of marrying before 18 by five percentage points or more.
If that weren't enough reason to take a closer look at education, research also shows that education for girls helps reduce violence and poverty and contributes to better health for a girl and her future children. When girls are educated through secondary school, they are empowered to make more decisions for themselves, they have more economic opportunities, and they're better informed about how to care for their health and the health of their families. This makes sense, but why is there such a strong link between girls' education and child marriage?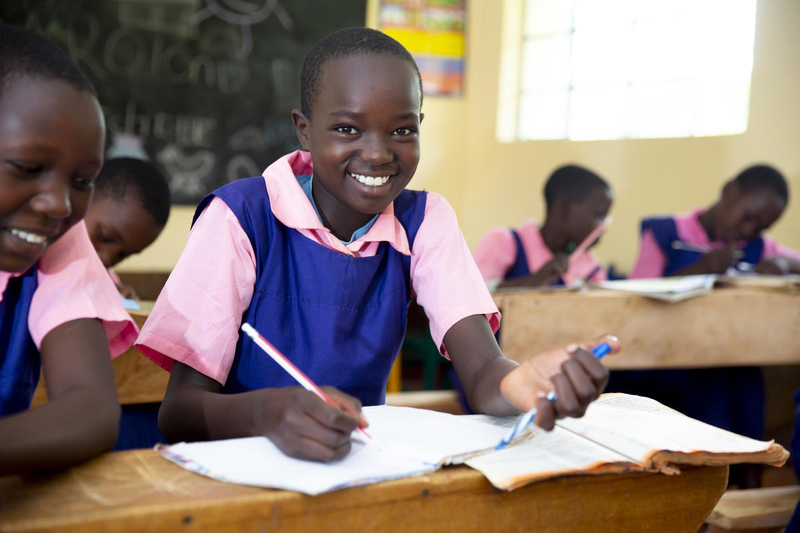 How education reduces child marriage
For adolescent girls, school offers a chance to develop life skills and social connections during a critical time in their development. A quality learning environment can open a girl's mind to new things, introduce her to friends and mentors, and inspire her to choose her own path. Educated women have more self-confidence, which helps them understand their value and that their voices matter. This is part of the reason that a girl's chance of marrying as a child decreases for every year she stays in school.
Schools can also offer girls a safe place to learn about local laws against child marriage. Because child marriage is often rooted in harmful social norms and beliefs, it can persist even in places where it has long been outlawed. So it's critical that girls learn about the detriments of child marriage and their right to say "no" in a safe environment. Should a girl find herself facing child marriage, the classroom can offer a safe place for her to learn about community resources that can help.
For example, Malati's older sister was forced into marriage at age 16. But when World Vision came to her classroom in Nepal, Malati learned about her rights and decided on a different path for herself. Malati became an advocate for girls and helped stop other child marriages in her community.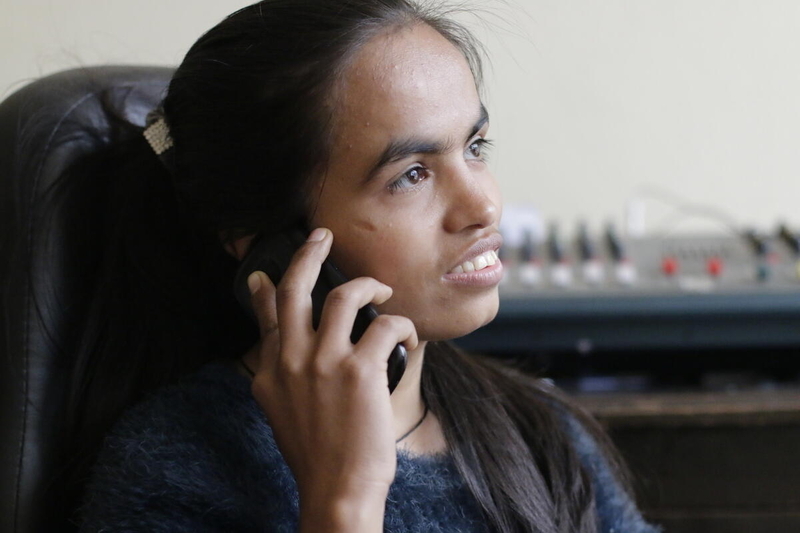 The economic ripple effect of education
Child marriage is rooted in gender inequality and exacerbated by poverty. Fifty percent of girls from the world's poorest families in developing nations are married as children. A family in poverty or living in disaster- or conflict-affected areas may decide to marry off a daughter to secure her financial future if they feel they cannot provide for her. In some cultures, parents may be offered a bride price that will help the family meet other needs, including care for other children. When a family is under financial strain, child marriage may seem like the only option.
But when a girl leaves school to be married, her future earning potential is significantly reduced. Women with a secondary education (such as upper middle or high school) earn almost twice as much as women with no education at all, and even just one year of secondary education can increase a girl's future earning potential by up to 25%. Even girls with just a primary education on average earn 14 to 19% more than those with no education. Those earnings translate to more prosperous families, as women invest most of their earnings back into their families.
When girls stay in school, it not only reduces child marriage, it fights poverty. A girl who stays in school will be more able to contribute to her community economically than a girl who is married as a child.
"I learned a lot about the value of education and how young girls are still children. I hope that [my daughter] will finish her education and choose her own husband, this is key to a good marriage and reduces violence in the home."

—A father in Afghanistan shares about his hopes for his 12-year-old daughter in a World Vision Community Change Group for men
COVID-19 and child marriage
Each year, 12 million girls are married before the age of 18. That's 23 girls every minute. And though child marriage rates had been falling in the last decade, UNFPA predicts as many as 13 million additional child marriages in the 10 years following the COVID-19 pandemic due to disrupted prevention efforts and increased economic strain on families.
Before the COVID-19 pandemic, 132 million girls around the world were not in school, and girls between ages 10 and 19 were three times more likely to be kept out of schools than boys, especially in countries affected by conflict. Now, because of the pandemic, girls are at greater risk of both child marriage and not being able to return to schools once they reopen.
The globe is facing enormous health and economic challenges as we fight COVID-19. But by not addressing the unfair barriers that girls face in accessing education combined with the global impact of child marriage, we risk making it even harder for us to recover from the pandemic and continue progress against poverty.
"To create a better and safer world for children, we — the government, donors and the public — must take more actions to prevent child marriage. It is important to make the practice totally illegal, to educate parents not to marry off their daughters, and to mobilize communities to protect their girls from child marriage. We want a child-friendly environment for every child. We do not want to see a baby in a child's womb. This can be the starting point of creating better and safer world for all children."

—Dola, 16, young advocate from Bangladesh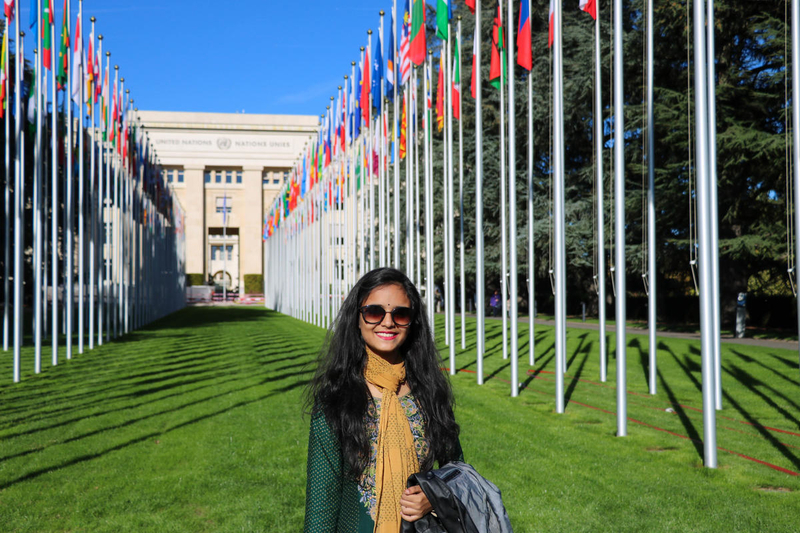 Taking action for girls
Education is powerful. Clear and compelling data shows us that if more girls were able to access quality education, we could not only greatly reduce child marriage, but create a stronger, more peaceful, more equitable world.
Girls should have a chance to go to school alongside boys. They should get the chance to grow up and marry when and whom they choose. They should be able to have children when they are mentally and physically ready. We can raise our voices with girls to help make this possible.
The U.S. is already involved in programming that empowers communities to address child marriage and promote education, and we can let our leaders know we want these initiatives to continue. Programs that promote girls' education are a highly effective use of U.S. foreign assistance as educated women contribute to decreased poverty, increased community health, and increased global peace. It's not an exaggeration to say that helping girls access education makes the world a better place for everyone.
A girl should be free to enjoy her childhood, and free to marry when she is ready. This is the kind of world we believe God wants for his children. This is the kind of world we're praying for and working toward.
ACT NOW:
Top photo: Girls in a classroom in Kenya. (©2019 World Vision/photo by Nick Ralph)