"We mustn't forget the world's most vulnerable. In developing countries, we're taking steps to ensure children and families can protect themselves from this global health threat."

— Edgar Sandoval Sr., president of World Vision U.S.
As we continue to experience disruptions to normal routines and social activities because of COVID-19 in the U.S., the developing world, too, is attempting to slow the spread of this virus through social distancing and strict quarantines. In many of the countries where World Vision works, schools, local businesses, churches, and other community spaces are imminently shutting down or have already shut down — and when they will re-open is uncertain.
The scale of the pandemic in many developing countries is not clear at this point, but we are expecting and preparing for significant impact. Children and families living in low-income or conflict-affected countries will undoubtedly experience further marginalization as a result of COVID-19. We are deeply concerned for the most vulnerable children — those with compromised immune systems, those living in poverty or overcrowded spaces (e.g., urban slums, refugee camps), and those in situations of conflict and instability, where health, education, and protection systems are ill-equipped to deal with this crisis.
Here are some of the ways the pandemic will affect vulnerable children and families around the world:
Impact of educational disruption
As of May 15, school closures are in force in 177 countries due to the COVID-19 pandemic, affecting over 73% of the world's student population. Children all over the world are adjusting to school closures and confinements at home, but children living in poverty or in conflict-affected areas will be at the greatest disadvantage.
For school-aged children, the use of innovative learning approaches, including radio-, television-, cellphone-, and internet-based learning options, are rapidly being developed and deployed, but these tools are not accessible for all families and not all parents may be equipped to support their children's learning. Many parents in low-income countries may not have completed school themselves or cannot take time away from work to support the learning goals of their children. Children with disabilities are also at high risk of being left behind.
The restrictions on parent participation in the economy due to COVID-19 may also drive out-of-school children and adolescents to seek alternative livelihood options to support their families, including child labor and begging. In parts of the world where gaps between girls' and boys' access to education are significant (e.g., Sub-Saharan Africa and parts of South Asia), girls who stay home from school are at particularly high risk of not returning.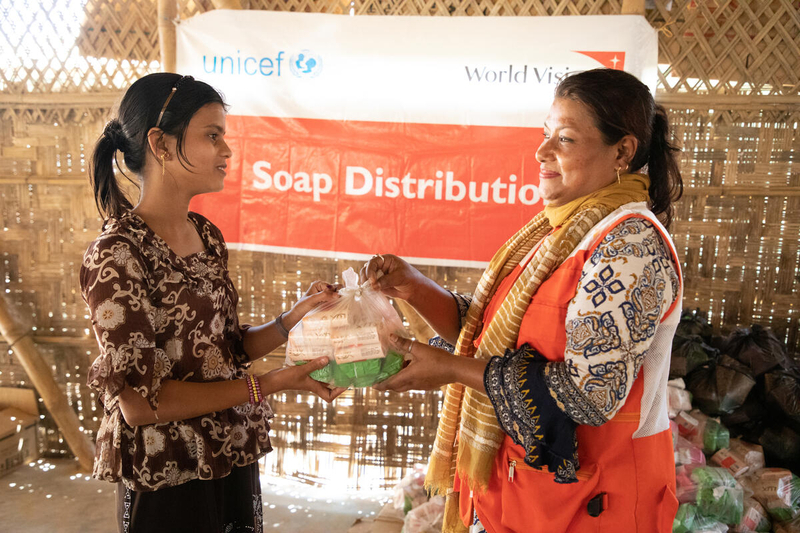 Concerns for the protection of the most vulnerable
We know that disasters often magnify existing social inequalities. As we've seen in other disasters, child marriage rates are likely to rise as a result of the pandemic. Parents may choose to marry off their daughters to protect them from other forms of violence that increase in times of crisis or to relieve some of the family's economic burden by transferring the cost of caring for a daughter to her new husband. In some cultures, dowry payments may also help families cope with economic hardship. If it's uncertain if a girl will be able to return to school after a crisis, marriage may seem like the best option to secure a girl's future. But in the long-term, child brides are often exposed to higher levels of intimate-partner violence (IPV) and commonly become mothers before they are physically or emotionally ready.
Because of global efforts to halt the spread of COVID-19, children will likely face increasing threats to their safety and well-being — including mistreatment, violence, exploitation, social exclusion and separation from caregivers. Household stress and economic pressures are known to contribute to increased domestic violence, and restrictions on movement may reduce the access of those experiencing violence in the home to essential protection services. In China for example, the number of domestic violence cases reported to the local police tripled in February compared to the previous year. While quarantine helps stop the spread of the virus, it also means victims have no place to escape abuse.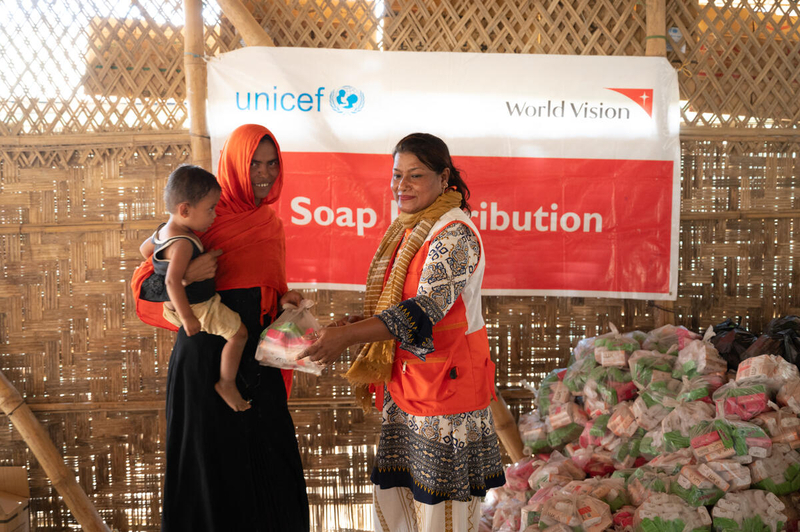 Psychosocial impact
Children who are quarantined in homes where they are exposed to indirect violence (e.g., domestic violence) or directly experience maltreatment, including physical, emotional, and sexual abuse or neglect, may be vulnerable to physical and long-lasting psychological harm. Anticipated spikes in domestic violence and abuse can directly impact young children by over-activating their stress response systems, which adversely affects their development during critical periods, and by placing stress on the security of the child-caregiver relationship. Research has shown that exposure to violence in the home can have long lasting effects on development — even after measures have been taken to secure their safety.
Inevitable disruptions to children's daily lives, changes to routines, a deluge of negative media, limited social interaction with peers, or fears of losing loved ones as a result of COVID-19 may also result in experiences of anxiety, stress, and uncertainty about the future. One of the most important factors in promoting resilience is to ensure sensitive and responsive caregiving. Children of all ages rely on their parents to provide a sense of safety and security and to help them make sense of stressful or traumatic events. Interventions that help parents prioritize their own mental and physical health in this time are critical as well. Read more about World Vision's response to COVID-19.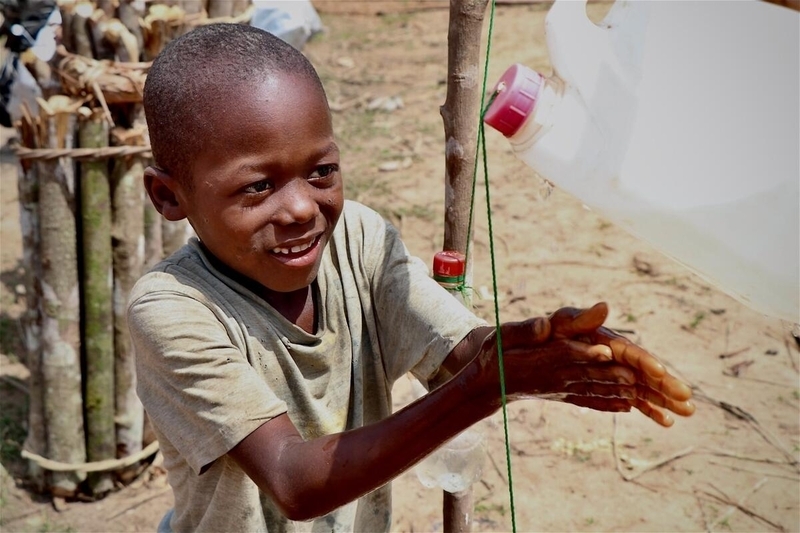 Calling on the faithful to respond
In times like the present, the Biblical command to "not worry" (Philippians 4:6) does not come naturally to us. Unlike disasters and pandemics we've seen in the past, every region in the world is vulnerable and grappling with the impacts of COVID-19. With so much uncertainty in our own country, worry can easily displace faith. When we ourselves are suffering, whether physically or emotionally, we may struggle to "bear the burdens" (Galatians 6:2) of our sisters and brothers around the world who will be further marginalized by the spread of this virus. The COVID-19 pandemic will continue to put our Christian principles of generosity, selflessness, and patience to the test.
But we can have hope. Our God came into this world, making a conscious choice to enter into suffering with us. We are made more like Him when we experience suffering. Christianity challenges us to think beyond our own needs, to give generously, and to pray and advocate for the poor and marginalized even in the midst of our own suffering.
As this crisis continues to unfold, it is imperative to remember that today's children are tomorrow's health workers, first responders, and world leaders. This pandemic is rapidly changing the way we work, worship, relate, and plan for the future — we must ensure we're not leaving the most vulnerable children behind.
We ask that the U.S. Government continue to robustly fund foreign assistance programs, including funds for child protection, early childhood care and education, basic education, global health, and humanitarian response. We ask that these funds be directed through the International Disaster Assistance account in order to remain flexible and adaptive to context and needs.
ACT NOW:
Top photo: Girls in China wash their hands. (Image taken prior to CDC's guidelines to wear masks in public.) (© World Vision 2020)