I remember how important it was to feel safe and cared for as a child, and I cherish the memories of the parents, relatives, friends, and teachers who helped care for me. As much as possible, I want to help others have the chance to grow up healthy and cared for.
But some parents and children face greater challenges than others, and women and children in low-resource areas bear the brunt of that inequality. In 2018, over 5.3 million children under the age of 5 died from mostly preventable and treatable diseases.
As a part of the World Vision Advocacy Team, I get to help change that! I know that investing in U.S. foreign assistance funds to improve health for moms and kids can help. But it can be hard for Congress to envision what this funding actually looks like on the ground, and Congressional leaders want to make sure U.S. dollars are being used as wisely as possible and are accomplishing their goals. That's why World Vision (along with our great partners at Save the Children) wanted to do more than just talk about the impact foreign assistance dollars — we wanted to show congressional staffers the impact first hand!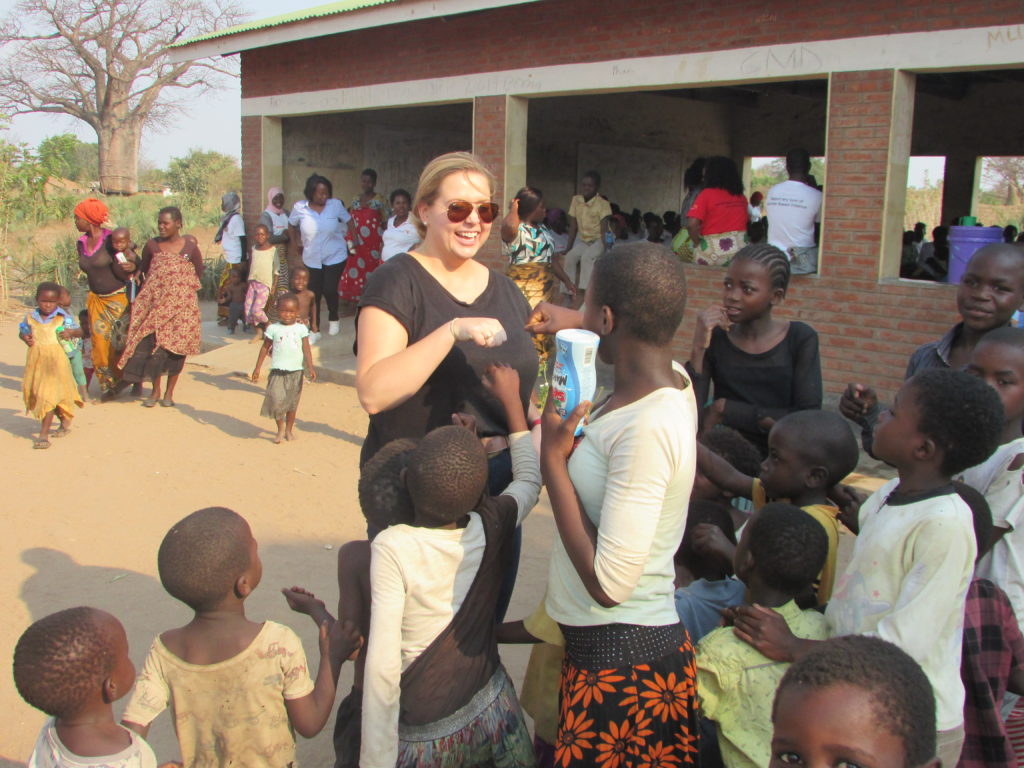 So off we went! My teammates and I led an educational trip with participants from Senate offices from both sides of the political aisle.
The purpose of the trip was to show congressional staff the value and impact of U.S. foreign assistance, particularly in the area of improving health for mothers and children, and demonstrate how partners like World Vision and Save the Children carry out life-saving health and development programs with these resources. I'm grateful that we got to see some of this amazing work!
Here's what we experienced:
Day 1: Lilongwe | Learning the Context
Before we could see foreign assistance in action, we wanted to make sure everyone had plenty of background information. So on the first full day of the trip, the USAID Mission gave a briefing on the history of USAID support in Malawi and structural issues that present challenges to reaching development goals (such as significant population growth, reliance on subsistence-based farming, and increased pressure on natural resources). We also discussed how delays in the federal budget process in Washington, D.C. impacts the ability of USAID to spend taxpayer dollars for maximum efficiency. It helped everyone further understand how what happens in D.C. has real-time consequences around the world.
Then we were off to the Ministry of Health, where we heard about the state of Malawi's health system, key goals for improving health across the country, and how the government partners with USAID to meet shared goals. We also learned about Malawi's progress in improving overall health of the population, including increasing the life expectancy from 37 to 62 over the past 15 years!
Day 2: Mangochi | Empowering Adolescent Girls & Young Women with the Global Fund
We traveled to Mangochi District, where we got a powerful introduction to the impact of U.S. global health investments. Our group heard directly from adolescent girls and young women involved in an Out-of-School Girls Club supported by the Global Fund to Fight AIDS, Tuberculosis and Malaria (which is funded in part by U.S. foreign assistance). As soon as we stepped out of our cars, we were greeted with an enthusiastic welcome song and dance. We felt so honored, and it was an amazing, energetic start to our field visits, where we could see first-hand the programs that I advocate for on a daily basis.
Several club members gave emotional testimonies — one young woman shared her personal experience with domestic violence and how the club's leadership came together and spoke with her husband, resulting in a change of behavior and a much more positive home environment. I was so impressed by her bravery, and how the club worked together to lift each other up.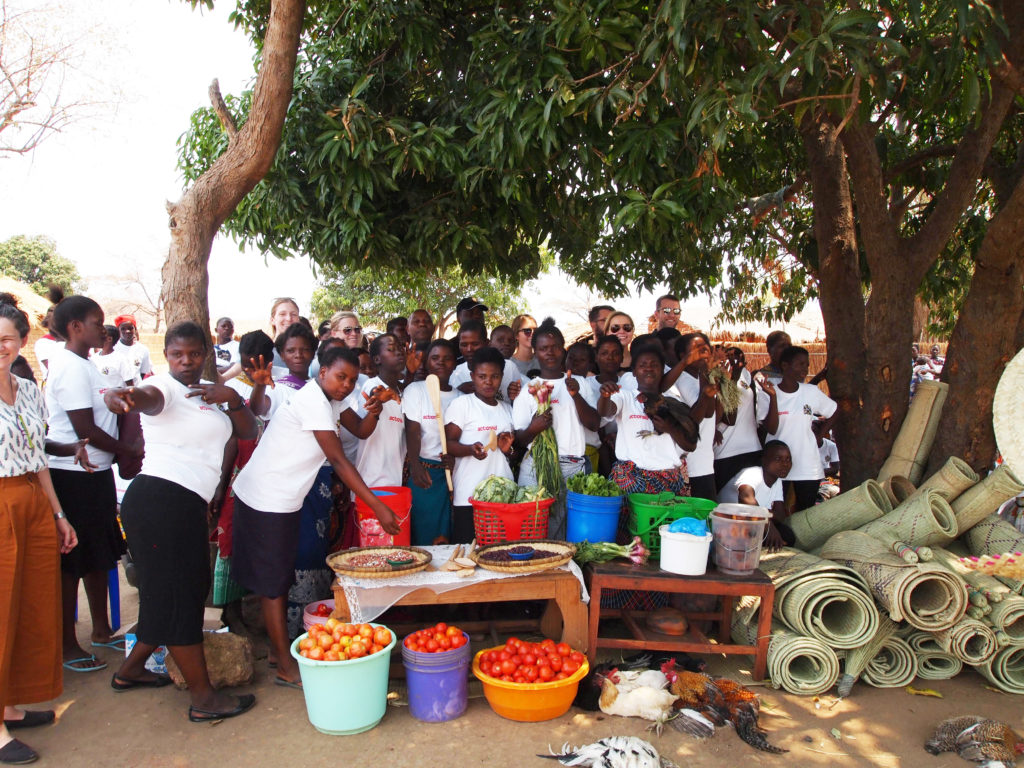 Day 3: Machinga | Community Leaders Determined for Health
In Machinga District Hospital, the group had the opportunity to tour the maternity and pediatric wards. I found it moving to see all of the mothers and children (including tiny babies!) who needed the access to quality care.
We'd noticed that we passed few cars but many people walking and bicycling through the country, and one of the staffers asked about how women get to the hospital to give birth. It was striking to think about the additional challenges women face in getting to a health facility in such a rural context.
Then, at Mlomba Health Center, we met with a Health Action Committee (HAC), which is supported by funding from USAID. Members of the Health Action Committee are elected by their community to represent community interests and needs. The HAC works closely with Machinga District Hospital and community leaders to ensure that the health needs of the community are being heard and met.
We were all impressed by the dedication of this group of caring leaders, and we learned that electing the HAC can also lead to a more democratic society. The activities of the HAC are contributing to sustainable change and an increasingly participatory community! Support from all community members is vital to the kind of sustainable changes that benefit moms, children, and entire families.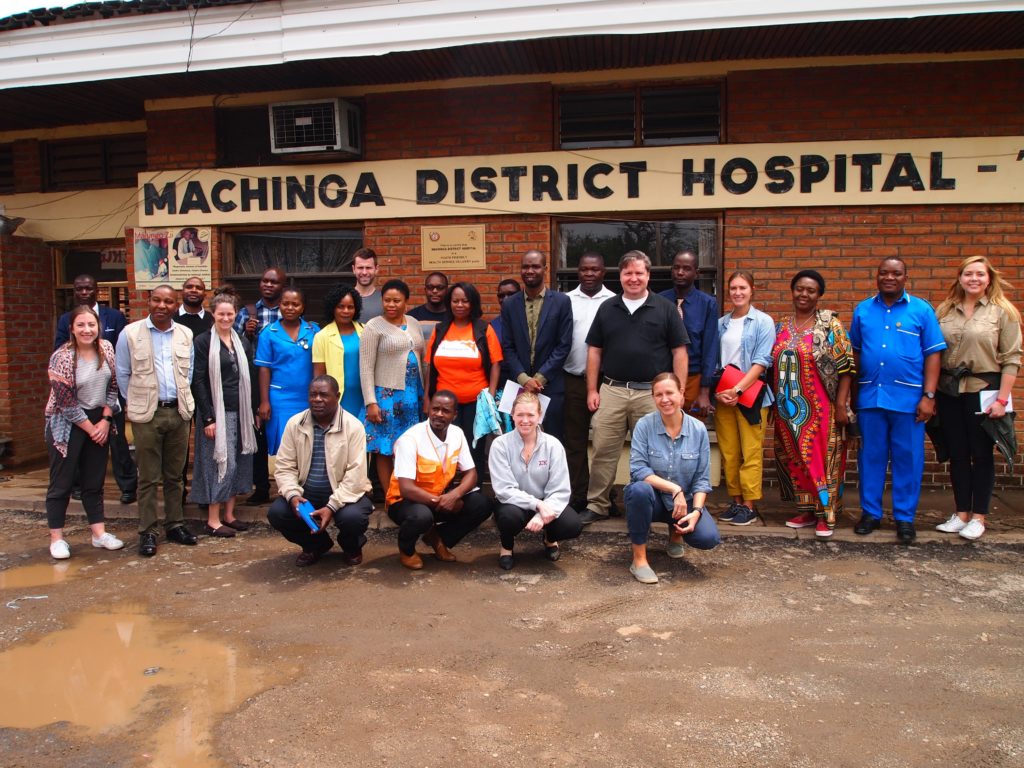 Day 4: Blantyre | Maternal & Child Health, Nutrition, and Family Planning
Our last day began with a bumpy, dusty drive off the beaten path to visit the Libuda Village Health Outreach Clinic in Blantyre District, operated by Save the Children and funded through the Pfizer Foundation. We toured the pop-up clinic and got to see community health workers work: weighing babies, screening for health issues, and providing vaccinations, vitamin supplements, and micronutrients. We also heard from the village chiefs, and it was inspiring to hear how much they were doing to ensure this clinic becomes a more permanent resource to the women and children in the community!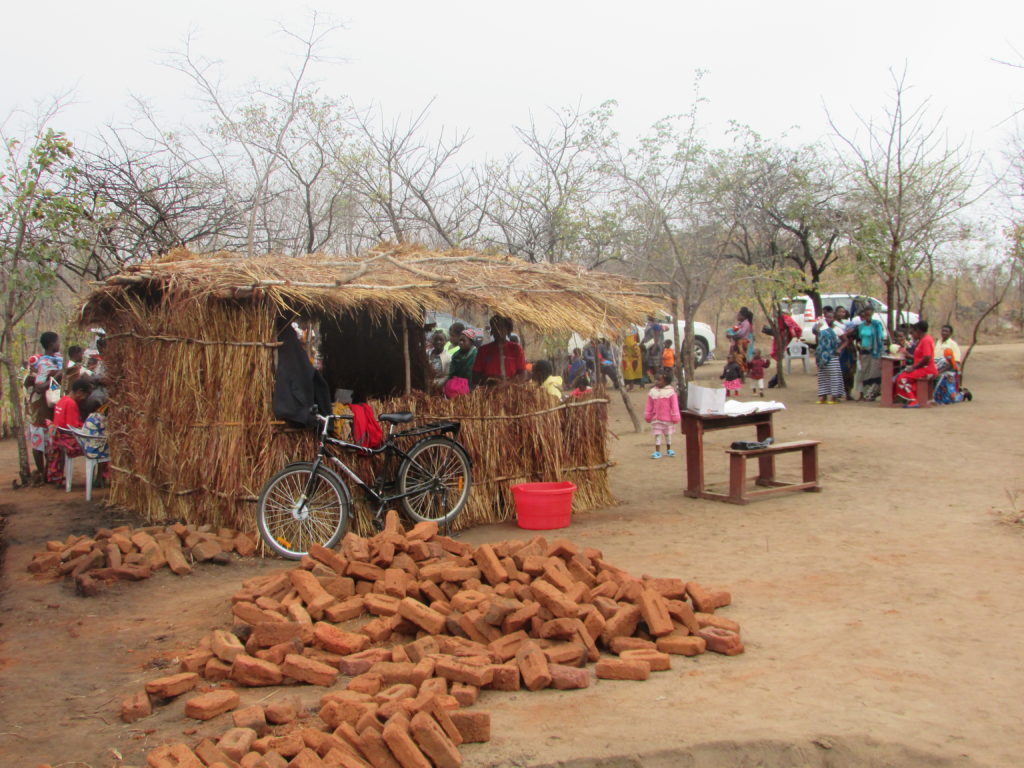 Before the trip concluded, we sat down as a group and talked about what we had seen and learned in our time in Malawi, including a few key themes:
The continued need for investments in maternal and child health,
The wide range of health programming that goes beyond simply providing commodities,
The importance of addressing cultural issues to better serve beneficiaries, and
The importance of funding flexibility, and how to better appropriate funding for holistic programming.
Throughout the week, D.C. staffers shared honestly with the group about their bosses' views of foreign assistance and the challenges of making the case for such investments in a highly polarized political environment primarily focused on domestic challenges. But several noted that this trip made a real impact on their own views — perhaps deeper than they expected — and some expressed how this time on the ground seeing the programs in action increased their understanding of what U.S. investments can really buy. I have a feeling that this trip will continue to influence them as they work in D.C. and help our country make decisions about how to invest foreign aid.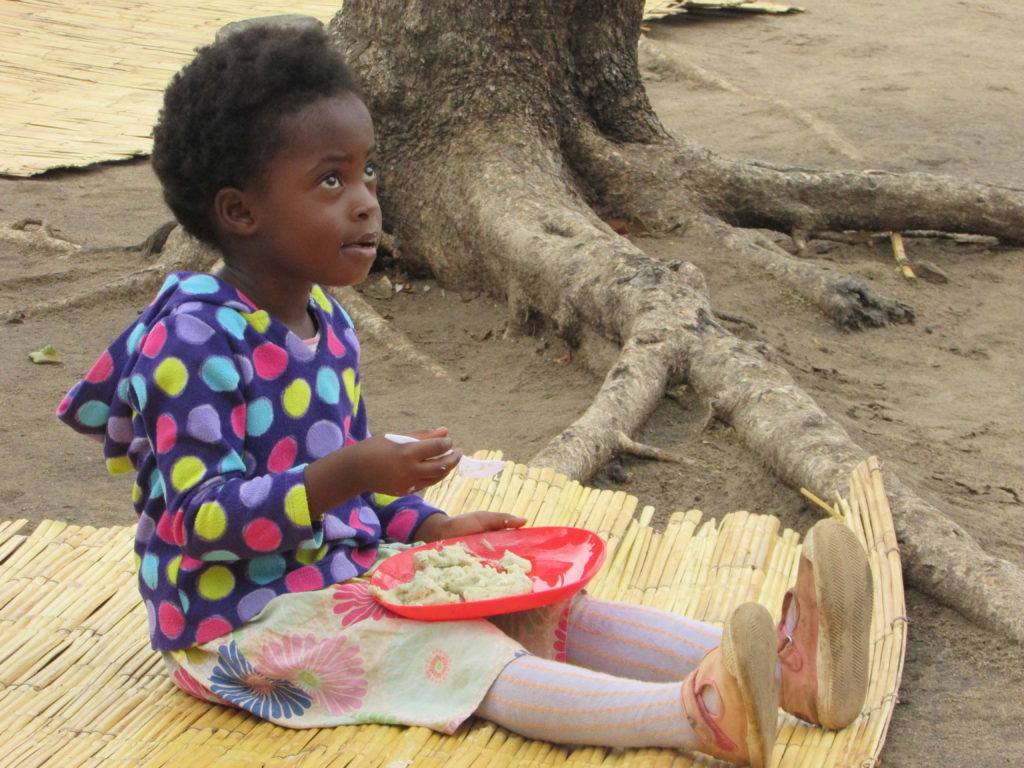 I know that both the World Vision and Save the Children staff look forward to continuing to build strong relationships with the congressional offices represented on this trip, and we hope to see new congressional champions for maternal and child health emerge from the influence of the thoughtful staff we got to travel with. We're grateful for everyone who was willing to step out of their offices to see the influence of foreign assistance first-hand!
But progress won't continue automatically — Congress needs to hear that their constituents care about the accomplishments of U.S. foreign assistance and want to see it continue:
ACT NOW:
Top photo: Capitol Hill staffers and World Vision staff in Malawi. Photo courtesy Lisa Bos