Estimated read time: Four minutes
In a victory for children everywhere, the House of Representatives has passed the Trafficking Victims Prevention and Protection Reauthorization Act with overwhelming bipartisan support! The vital legislation will implement a comprehensive response to fight human trafficking and continue funding to prevent crimes, protect victims, and prosecute traffickers.

The bill's co-author, Rep. Chris Smith celebrated the nearly unanimous vote (401-20) and commended World Vision and other organizations working to protect children and vulnerable communities. "Human traffickers never take a holiday, nor can we," Smith said. "This critical legislation will go a long way toward protecting so many vulnerable people from exploitation while providing tremendous support and resources to victims. It also reaffirms America's leadership and commitment to fighting for an end to modern-day slavery."

The bill will now move onto the Senate where it is expected to be passed by strong bipartisan support.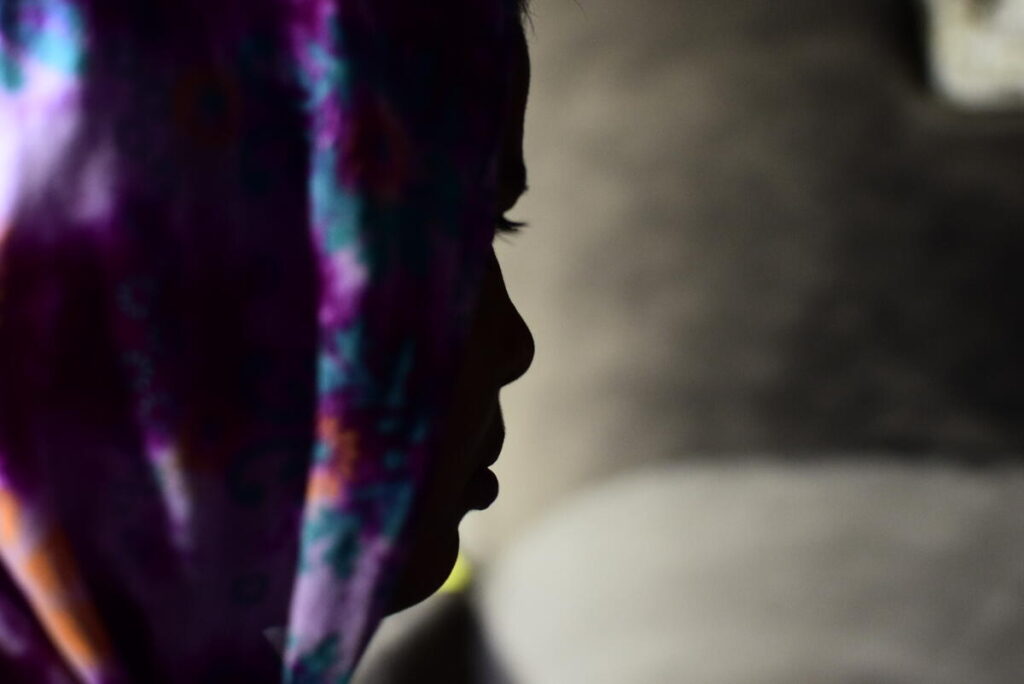 Human trafficking steals childhoods and ruins communities
An estimated 40.3 million adults and children are currently living in forced labor, sexual slavery, and forced marriages. One in four modern slaves is a child — a child like Samira in India. With a love of learning, Samira hoped to continue school, but her childhood came to a screeching stop at just age 14.
Traffickers abducted Samira from her family and forced her into a brothel in an unfamiliar city. "What I went through, I would not want any other girl or woman to go through," Samira said. "In the morning, there would be 12-14 men and, in the night, around 15-16 men."
Since being rescued, Samira has found housing in a women's shelter, joined a World Vision support group for survivors, and started taking classes to learn a professional skill. Temporary housing, mental health support, and help going back to school are a few examples of the resources the Trafficking Victims Prevention and Protection Reauthorization Act will help fund for trafficking survivors.
Congress comes together to find solutions and fight modern slavery
Congress can sometimes seem polarized or marked by party politics. But, Nate Lance, World Vision's Policy Advisor for Child Protection, said that the bipartisan and unified response from the House members has been anything but divisive.
"Lawmakers on both sides of the aisle have worked together to better understand the issue of trafficking and find lasting solutions," said Lance. "The overwhelming support for the Trafficking Victims Prevention and Protection Reauthorization Act is strong proof that Congress has both the ability and the will to protect children and vulnerable communities in the U.S. and around the world."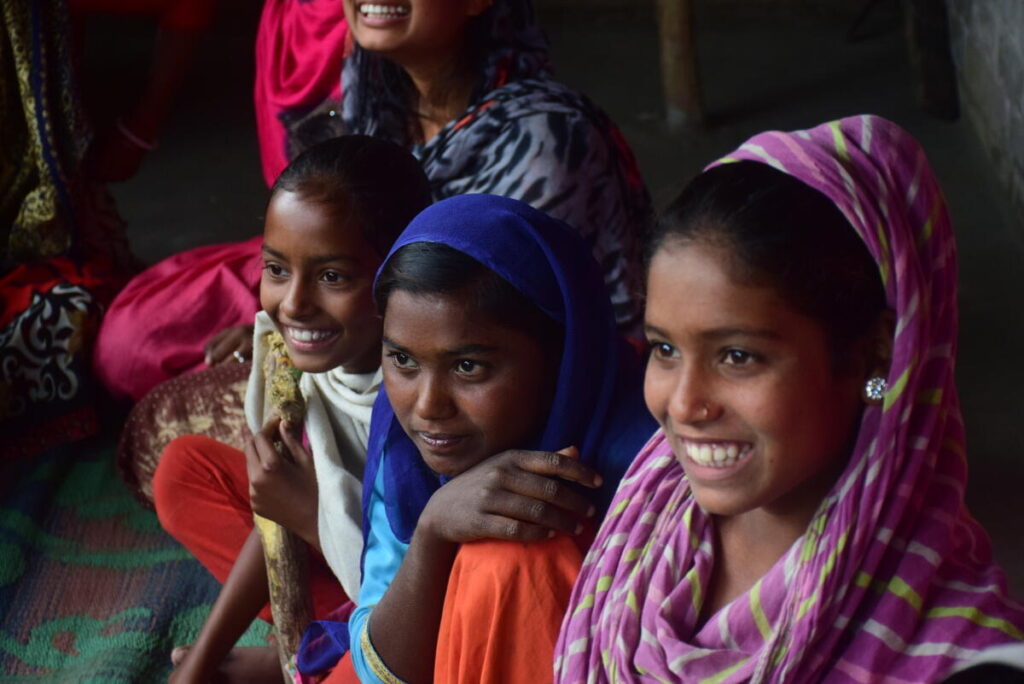 World Vision continues to seek justice for children
Lance praised the work done by his World Vision colleagues to shaping and supporting the various iterations of the Trafficking Victims Prevention and Protection Reauthorization Act.
"World Vision has worked closely with Rep. Chris Smith's office, providing perspectives from the field and drafting specific provisions in the legislation," said Lance. "This legislation will empower NGOs like World Vision to continue our life-saving anti-trafficking programs."
World Vision has extensive programs to combat child trafficking and slavery in countries across the world — notably Myanmar, Thailand, Laos, Cambodia, Bangladesh, Romania, and Mozambique.
World Vision's extensive anti-trafficking programs include:
Providing safe havens for trafficked children
Counseling and vocational training to help children recover
Reuniting trafficked children with their families
Building community awareness
Cooperating with authorities to identify and prosecute traffickers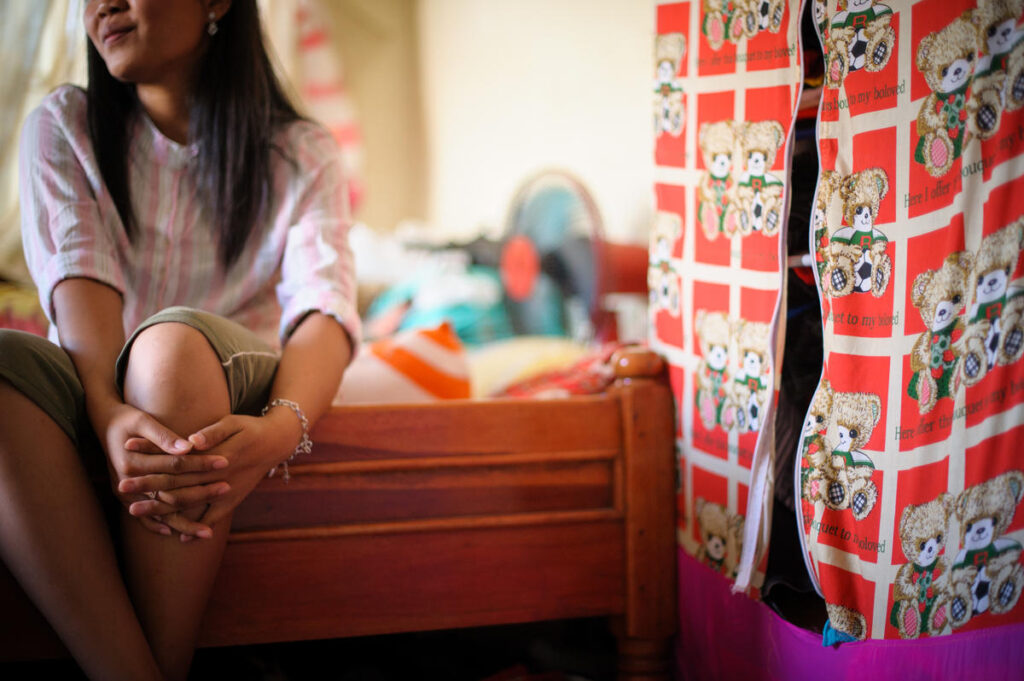 There's still work to do and YOUR voice can help make it possible
While the Trafficking Victims Prevention and Protection Reauthorization Act is one of the hallmark pieces of legislation to address trafficking, there's still work to do. Lance encouraged World Vision Advocates and community to ask their members of Congress to support funding for the Bureau of International Labor Affairs (ILAB) to end exploitative child labor.
"World Vision Advocates are an instrumental part of the legislative process by reaching out to their representatives in Congress and showing their support for the work being done," Lance said.
ACT NOW:
Top photo: A survivor of human trafficking in Cambodia. (©2015 World Vision/Laura Reinhardt)