Nearly 70,000 migrant children were held in the custody of the U.S. government over the course of the past year, according to the most recent government data, and about 4,000 are currently in custody. This number rises every week as more migrant children come to the U.S. southern border.
This year, the number of migrant children coming to the U.S. rose 42 percent from last year, and heartbreakingly, these children spent more time in shelters separated from their families than ever before due to immigration policies that have increased time spent in detention. The region of origin for these arrivals continues to be consistent: over 90 percent come from the Northern Triangle (Guatemala, Honduras, and El Salvador).
This challenge is not going away, and current U.S. government policy is inadequate for protecting these children and providing appropriate care. A holistic approach that addresses the root causes of migration and its consequences at each level of the migration process is desperately needed.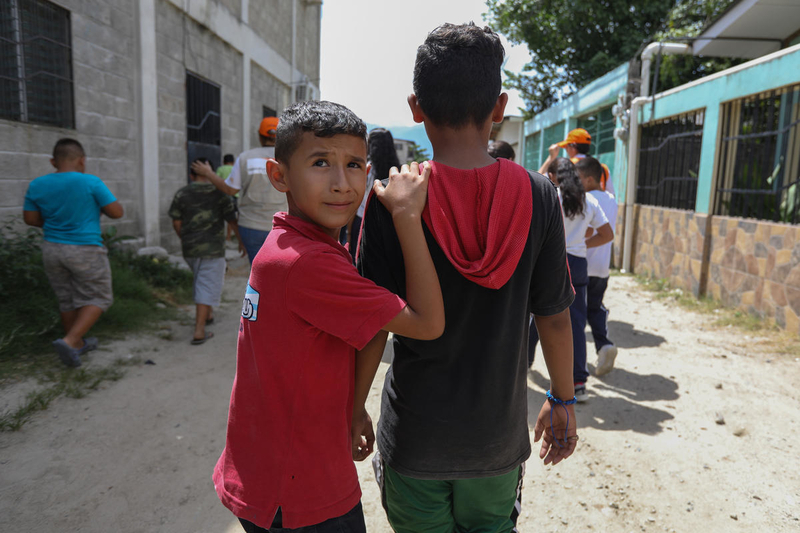 Protecting children from trauma
Whether stemming from experiences during migration, being separated from their families, or a negative experience while in U.S. custody, the trauma experienced by migrant children can cause a devastating combination of cortisol, the hormone the brain releases as a result of extreme stress, and deprivation of attention and love from family. This combination can stunt development and lead to lasting trauma that will negatively affect their health and well-being for the rest of their lives.
While these children are in our care, every effort must be made to protect them from the effects of toxic stress, while providing them the necessary care to address any trauma they have already experienced and prevent further adverse childhood experiences. Each of these children are God's, made in His image, and U.S. policy should reflect that reality by protecting these vulnerable children as if they were our own.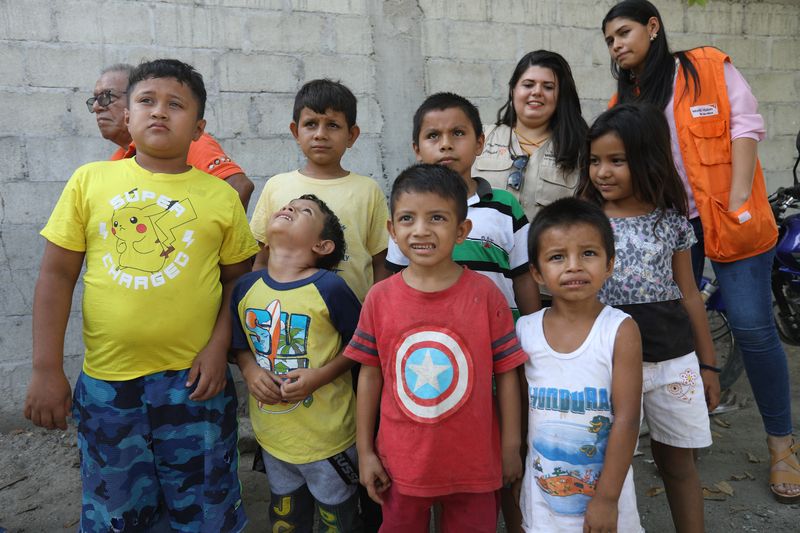 What is a holistic approach to U.S. immigration policy?
Care inside U.S. borders
A holistic approach should include coordination between the Departments of Homeland Security and Health and Human Services to appropriately house families and unaccompanied minors, providing for their physical, emotional, and developmental needs.
Earlier this year, I was invited by the Department of Health and Human Services Office of Refugee Resettlement to tour one of its "gold standard" facilities for housing unaccompanied minors. This facility provides education, psychosocial support, healthcare, recreation, and safe living conditions. There is a team of case officers working to match sponsors (usually family members of the children already residing in the U.S.) with unaccompanied minors to reunite them as swiftly as possible.
Seeing this was evidence to me of the level of care that is possible and should be received by all unaccompanied children who arrive at our southern border. It was heartbreaking to know that many other children were experiencing far inferior conditions.
All these components are critical to limit the harmful effects children experience being away from their families. But unfortunately, many migrant children do not experience this level of care. Congress and the Administration should focus on funding programs to a level where all migrant children can be afforded basic services to protect their development, health, and well-being.
Addressing root causes
Our holistic approach should also include efforts to help migrants' home countries address the societal ills that push migrants north. This includes long-term programs to alleviate poverty and address the root causes of migration so that children and their families have hope and opportunity where they live. The places where USAID has implemented such programs have experienced reductions in violence and increases in economic opportunity.
However, the Administration's drastic cuts to these programs earlier this spring left great uncertainty as to how and if these programs would continue. Despite Secretary of State Pompeo's recent announcement that "targeted aid" would resume in the Northern Triangle, we are still waiting for details regarding the specific programs to be resumed. These programs are a critical component to a long-term strategy for developing stronger communities in the region and sustainably addressing unsafe migration.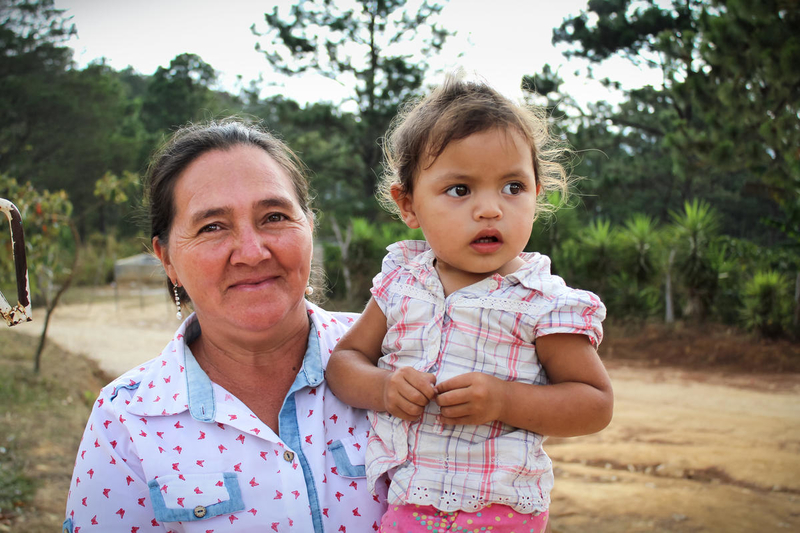 Rethinking recent policies
In order to protect migrant children, the recent "safe third country" agreements, now underway in Guatemala, must be revised to avoid sending children and their families back to dangerous areas that may increase their desperation enough to leave the country for a second time. The "remain in Mexico" policy that sees migrant families staying in dangerous border towns until their hearing date also puts migrant families and their children at unnecessary risk.
Finally, for those returning to their home country, a reintegration process is desperately needed for migrants and their children to safely return. This should include access to education and economic opportunities that provide hope for the future. Without a reintegration process that provides this hope, many will be tempted to make the desperate decision to migrate to the United States again. (Learn more about safe third country agreements.)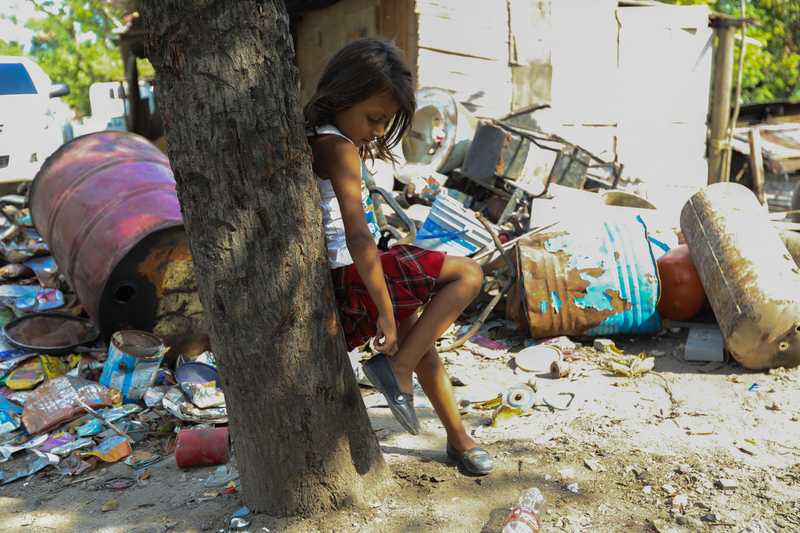 Dignity and humanity in the immigration process
Congress plays a key role in setting U.S. immigration policy. Reforming our immigration system has been a topic of debate for decades with little progress toward a solution. World Vision U.S. is a signatory to the immigration principles endorsed by the Evangelical Immigration Table. These principles outline an immigration system that respects the humanity of immigrants and their children while also protecting the sovereignty of the United States. These principles include respecting the God-given dignity of each migrant, protecting the unity of the immediate family, securing our borders, and creating a path toward legal status and/or eventual citizenship for those who qualify and wish to become permanent residents.
Each of these policies is a critical component of creating a long-term plan that prioritizes the safety of children at every stage of our current migration process. By focusing on safety and dignity, we can develop a sustainable approach to addressing the challenges of migration for the future that is holistic, addressing each facet of this complicated situation in a way that respects the dignity and humanity of every migrant as a child of God.

ACT NOW:
Ask Congress to support foreign assistance funding.
Top photo: Child in a gang-controlled neighborhood in San Pedro Sula, Honduras. (©2019 World Vision/photo by Helene Franchineau)